Patagonia is jaw-droppingly beautiful. From the quaint frontier town of El Chaltén to the trails that sit in the shadow of the jagged Mount Fitz Roy; from the authentic estancias (ranches), to the alpine lakes, fresh streams and massive glaciers, you'll have no choice but to fall in love with this special place. During the beginning of Patagonia's autumn, the bright reds and oranges contrasting with the deep, blue sky and gray snow-capped spires will leave you awe-struck every step of the way.
We begin our trip with a visit to the massive, magnificent Perito Moreno Glacier where we'll watch out for calving icebergs, learning about glaciology and what makes this place so unique. The next day, we'll wind our way north from El Calafate to El Chaltén, the gateway to Los Glaciares National Park. We'll admire Lago Viedma, stopping at an authentic Argentine estancia (ranch) along the way. El Chaltén will be our home base for four nights, and we'll hike on trails leading us to glacial lakes and through lenga forests, while we keep our eyes peeled for wildlife like the infamous Andean condor, Flemish giant rabbit, miniature Pudu deer and the elusive Patagonian puma.

For the following two nights, we'll stay at the unique luxury mountain lodge, Aguas Arriba, accessible only by foot or boat on the shores of historic Lago del Desierto (Desert Lake). We'll have options to hike to the Chilean border, fly fish for salmon & trout and hike to the Huemul Glacier. Aguas Arriba is one of the most special places to stay in Patagonia. Our final night is spent in El Calafate as we wrap up our trip together and celebrate with a fun, final Argentine dinner.
Patagonia embodies the type of destination we want to share with our travelers. You'll see herds of animals you didn't even know existed in the world, drink directly from glacial streams, experience breathtaking views, likely be as far south on the planet as you've ever been, and share maté - a traditional Argentine tea and cultural experience - with your hosts and guide. It's a hard place to get to and it's impossible to forget.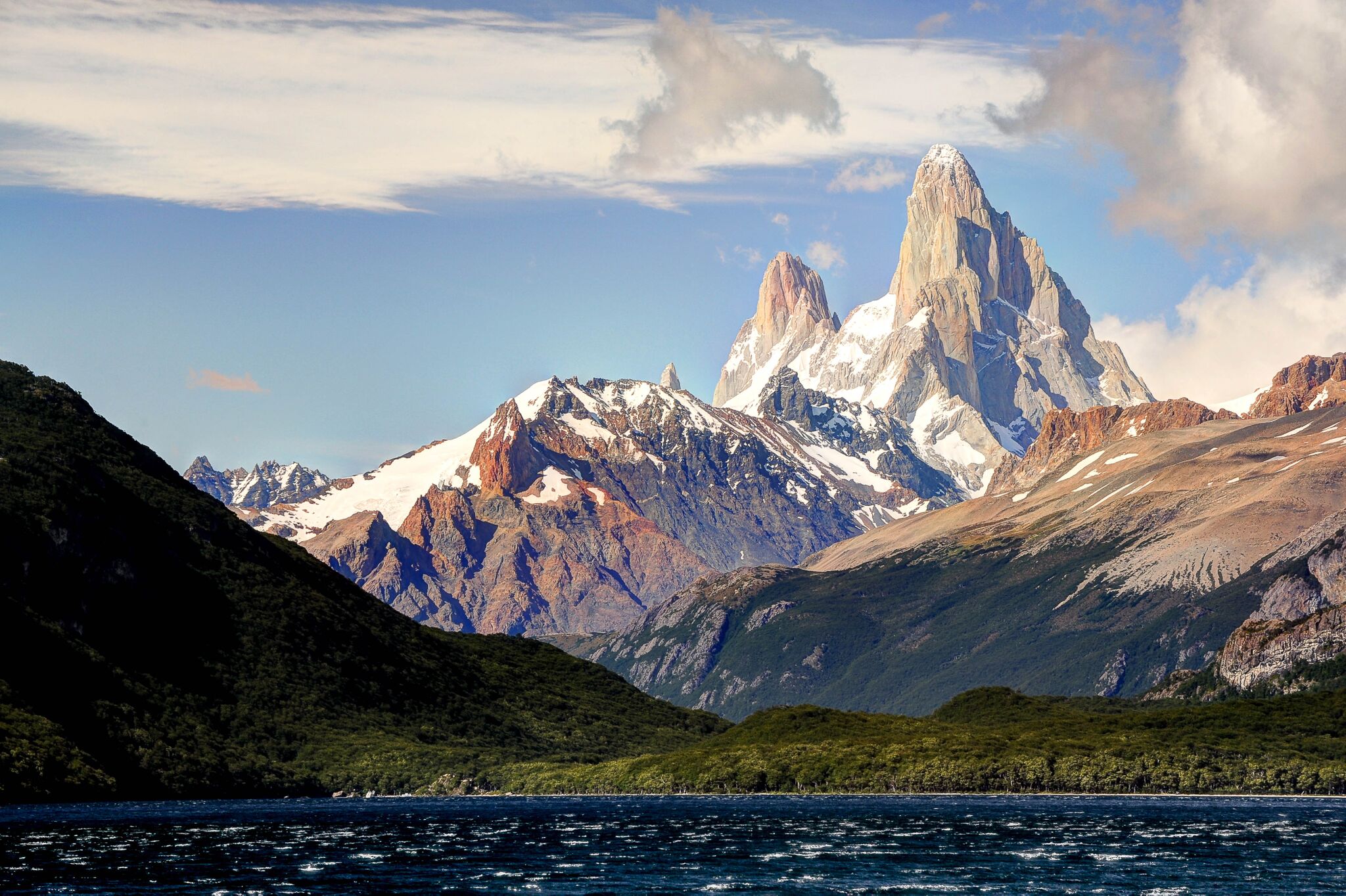 Hike trails with views of the majestic Fitz Roy massif
Discover Los Glaciares National Park, a UNESCO World Heritage Site in the heart of Patagonia
Visit a traditional estancia (ranch)
Experience the massive Perito Moreno Glacier
Explore El Calafate & the frontier town of El Chalten
Fly fish on Lago Del Desierto
Enjoy traditional Argentine cuisine like asado (barbecue), maté (traditional tea), dulche de leche (sweet cream) and wine
Photograph the wildlife of Patagonia such as the giant Magellanic woodpecker, bright pink flamingos, guanaco, armadillo and ostrich
What's IncludeD
Excellent leadership from your local guide

All meals except 2 dinners (alcohol not included)

8 nights in charming hotels & lodges

All listed activities in the itinerary

Guided Perito Moreno visit

Welcome reception & wine on first night

On-trip transportation

Pathways swag (t-shirt, water bottle & other fun surprises)
The Fine Print
Start/End: El Calafate, Argentina

2019 group departure date:

Sunday, March 10, 2019 - Monday, March 18, 2019

Price: from $5,795 (+$1,000 single supplement)

Trip length: 9 days/8 nights

Private departures & self-guided itineraries available
Patagonia is rated moderate meaning we'll be hiking every day and you'll have options nearly every day to shorten or lengthen your hike if you choose. Our daily hiking options typically range between 2-12 miles, including some flat, gradual and steep terrain.
Though we'll be gazing at peaks that are at elevations higher than 11,000 feet, our hikes never take us above 5,000 feet.
Hiking in Patagonia allows for a fair amount of flexibility. The majority of our hikes originate from our accommodations and will have at least two daily options. There are multiple miradores (viewpoints) along each trail so you can head back to the inn for a little siesta if you don't feel up for a full day on the trail. On the other hand, if you're looking to push yourself and want a full day of hiking, you can cover a lot of mileage and still get back in time for dinner.
Our recommended guideline is to exercise for at least 60 minutes a few times per week at least 1-2 months in advance of the trip by hiking, walking, jogging or cycling. If you live in an area that's flat, be sure to add in some climbs. Don't hesitate to reach out with any questions regarding your physical suitability for this trip.
While in Patagonia, we'll stay in a combination of boutique hotels & a luxury mountain lodge. The Argentine culture is incredibly hospitable and where we stay adds charm and value. Ready to experience Patagonia? Vamos!